Click above to watch teaser
Become a Youth Ministry Programming PRO
This course is now available FREE & EXCLUSIVE on Youth Ministry University! Click below to get:
👏 6 completely FREE sessions on programming
📖 Worksheets for each session
😂 All the inside jokes
WHERE?
Your device!
All 6 sessions are out now on Youth Ministry University, and you can watch them whenever you want from the comfort of your home!
WHEN?
Whenever you want!
You can seriously watch these whenever you want... binge them, or watch them one at a time! The choice is entirely yours to make.
HOW MUCH?
Completely FREE!
We made this course to be valuable for youth workers, and want to make that available for as many people as possible. Enjoy... and then SHARE!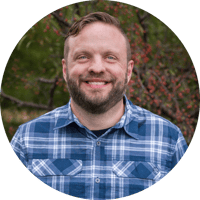 "

This session had buckets on buckets overflowing with good stuff (see what I did there?) seriously though, thinking through lengths and placements of segments as a result of this training. Great stuff! Thanks, Josh and DYM.
"
Student Ministry Leader, South East Church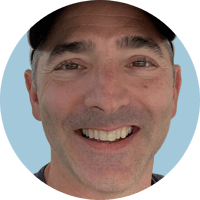 "Such a great reminder that good programming is more than just good programming. That it is about creating an environment from beginning to end where students connect with Jesus and He gets the glory!"
Youth Pastor , Kindom: a Community Church
WHAT SKILLS WILL YOU GAIN?
We created this course to share our years of knowledge and experience in programming with you! With that being said, each session was created to help you gain practical and helpful programming skills.
With about 70 minutes of course time total (~12 minutes per session), this course is PACKED with practical tips on programming your youth ministry.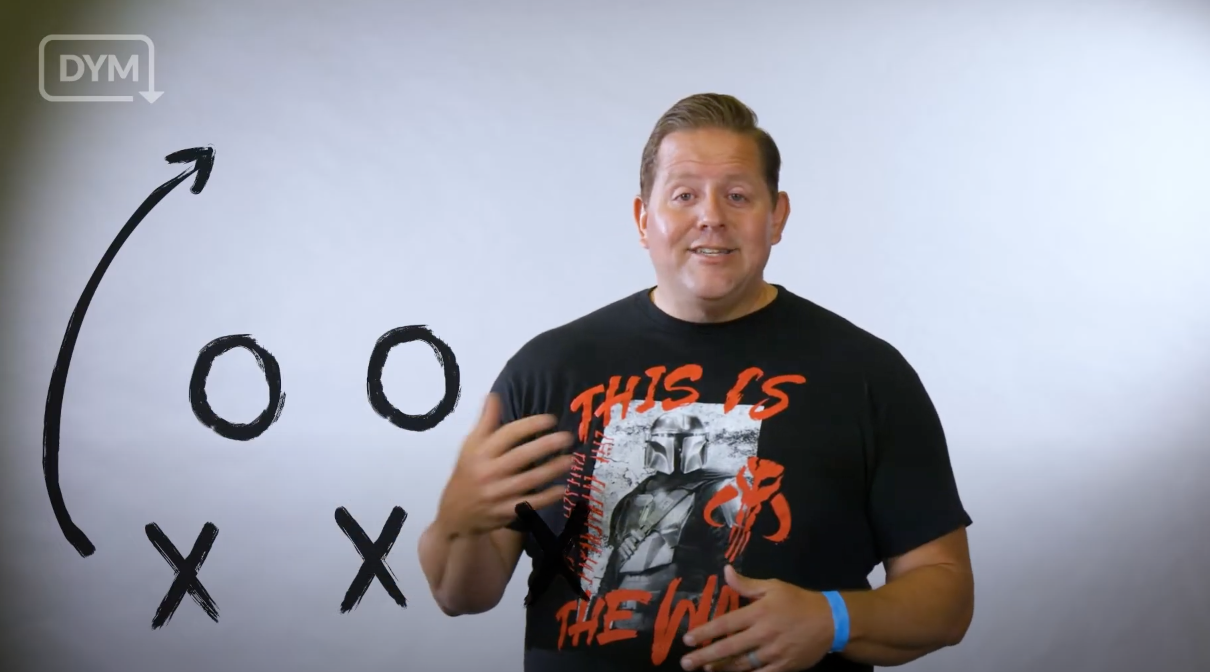 EFFECTIVE PROGRAMMING
Everything is sending a message, so we look at your setup from the street to the seat. Programming starts in the parking lot.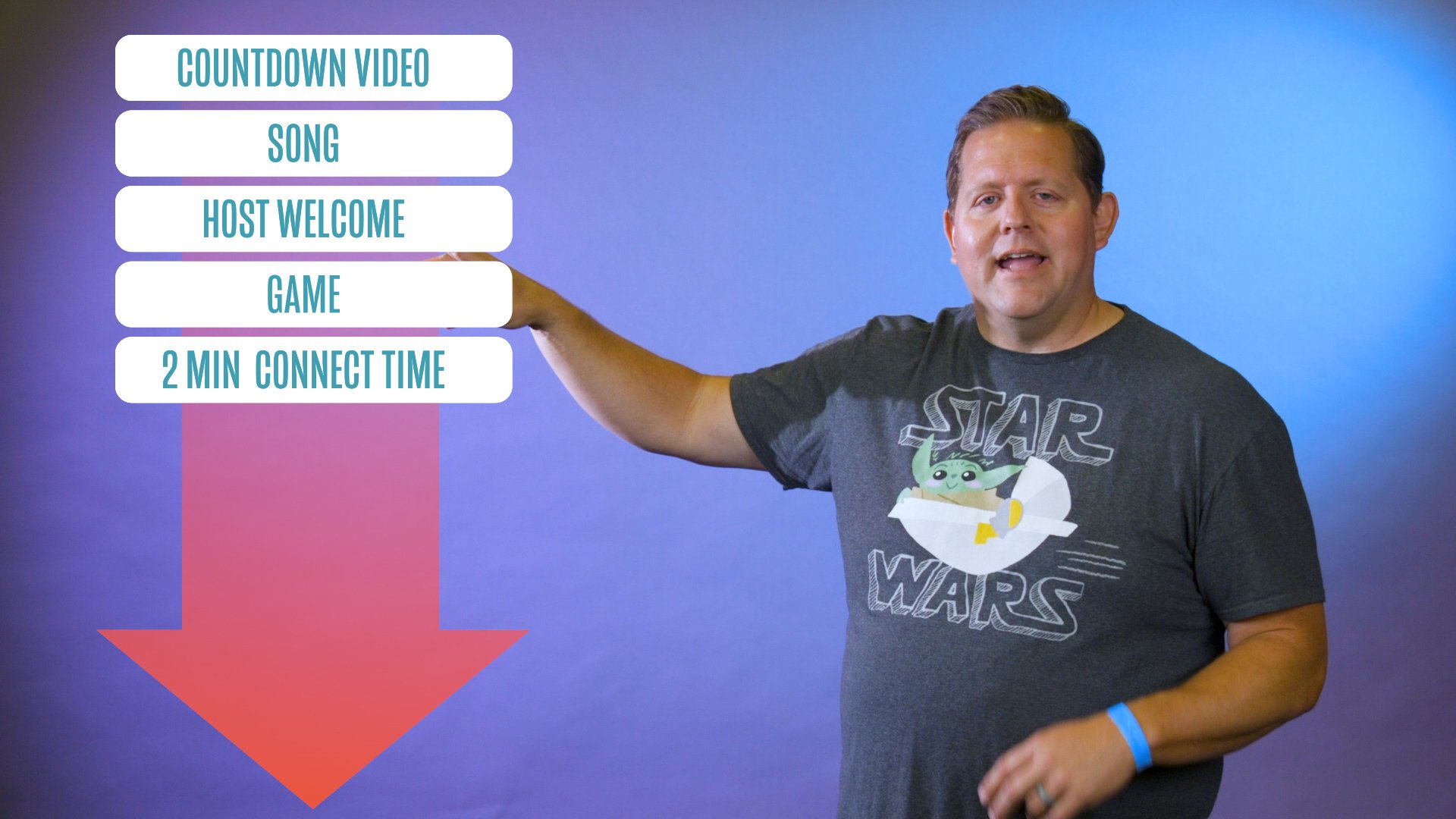 GO WITH THE FLOW (OF SERVICE)
Let's talk about what makes a great program and figure out how to come up with some templates that make it easy for you to drop in service elements and conquer the programming beast that comes around every week in your youth ministry.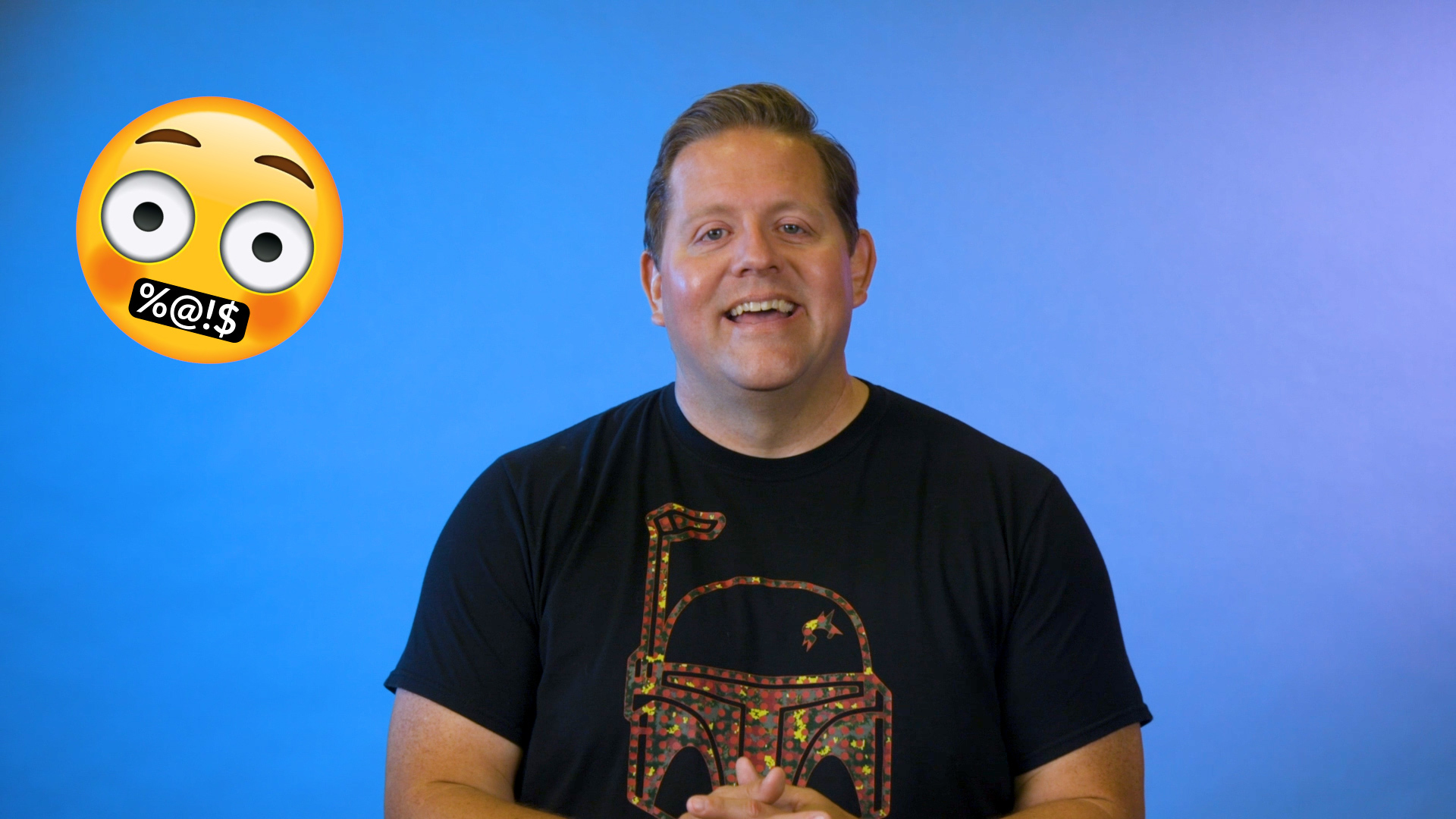 HOSTING 101
Few things are worse than an awkward or ill-prepared host. Truth is, the host can make or break a program. In this session, Josh shares some basic pro-tips you can use this week to immediately become better on stage. Some you'll know, some will be new, all will be helpful reminders to put in the effort to be great whenever you're called up on stage.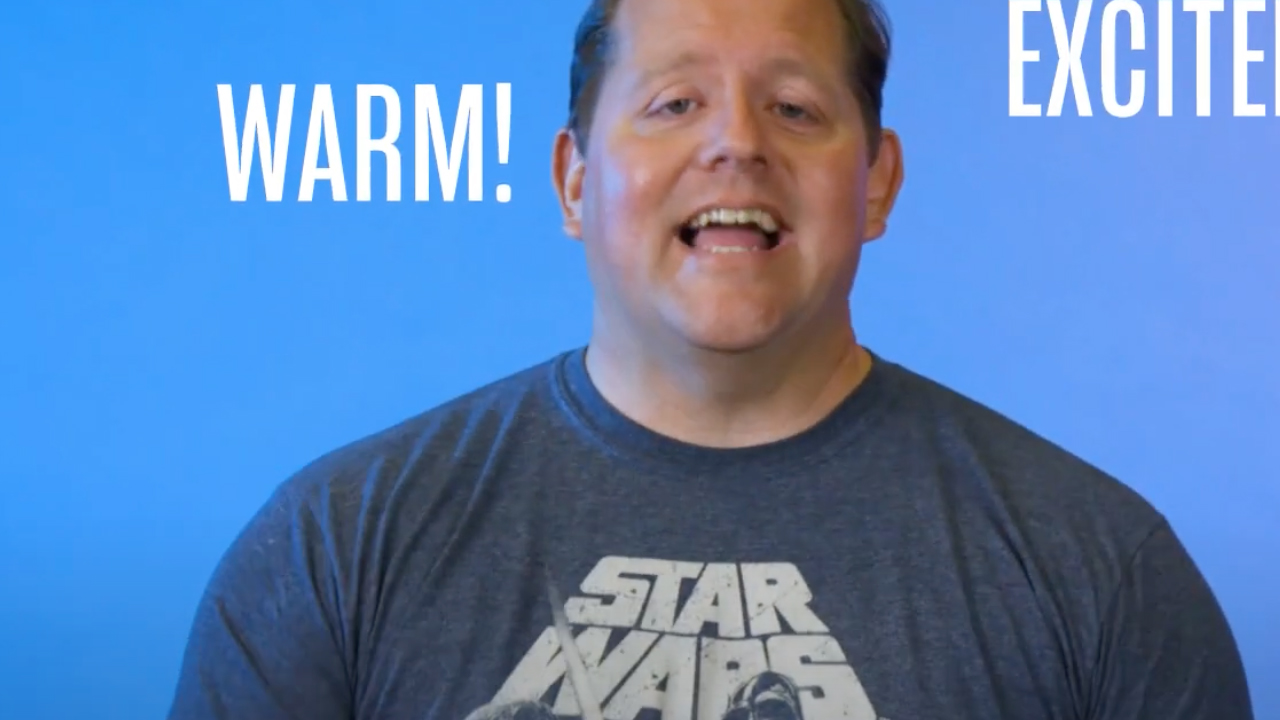 HOSTING 201
So, you're pretty good on stage. Let's take it to the next level and help you be great! We've got some advanced tips and tricks for you as you host every week in your youth ministry. This session is sure to take your hosting to Master Jedi status!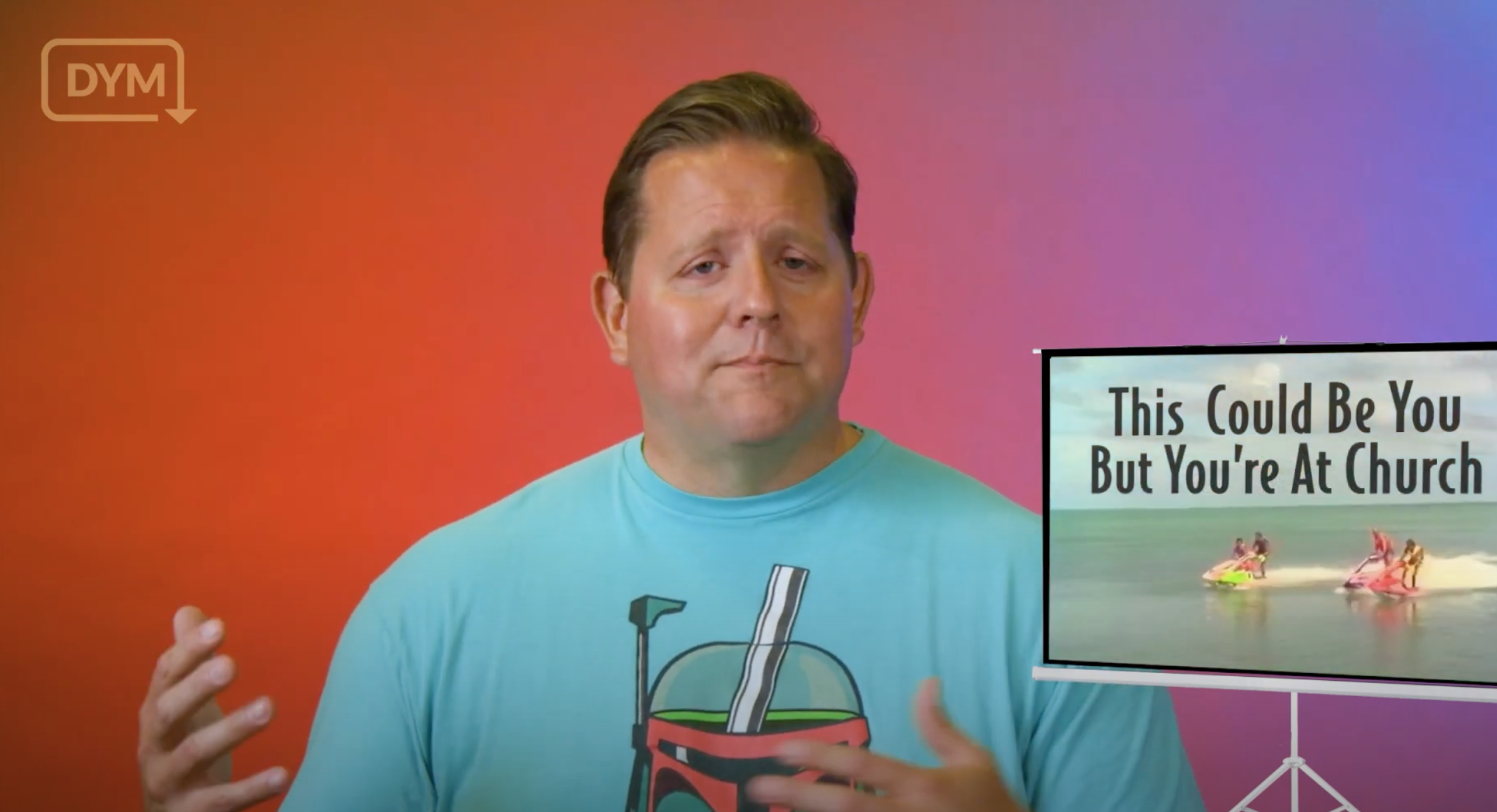 6 THINGS TO STOP SAYING
It happens to the best of us, we say weird stuff when leading youth services! So here's some sage advice on things to stop saying and some things to make sure you DO say as you take the stage in your youth ministry program.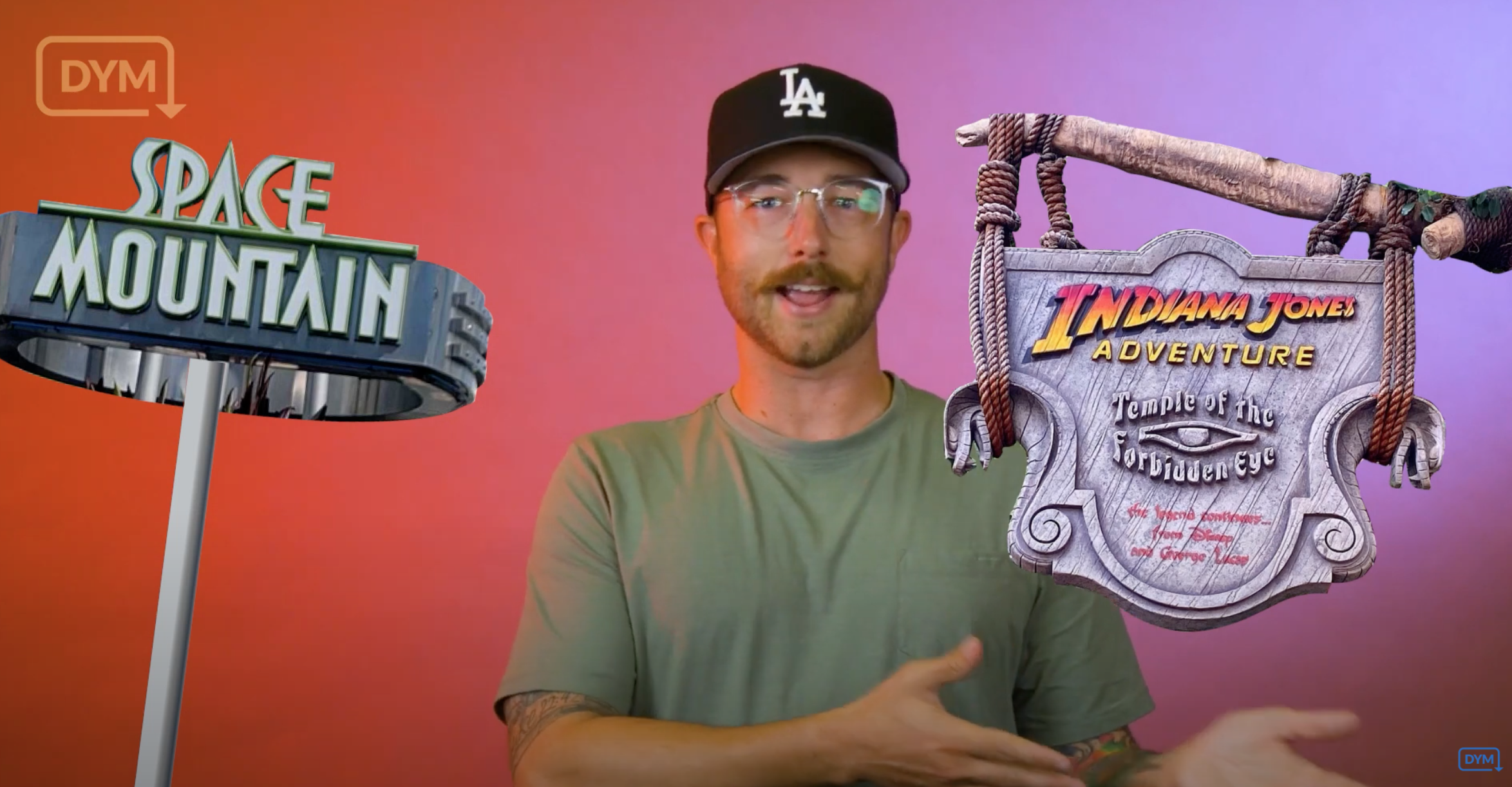 EVALUATING YOUR PROGRAM
Our friend Justin takes on the importance of evaluation to help make your program better from week to week. A simple mistake is to keep on going without a pause to make sure you're accomplishing your goals and staying on target.
WHO IS THIS COURSE FOR?
Whether you're are a seasoned youth ministry veteran, or in your first two years of ministry, this course is packed with practical value to help you up your programming game.
NEW YOUTH WORKERS
This is the course you never took in Bible college. These sessions are packed with the nuts and bolts of programming your weekly youth group gatherings.
VETERAN YOUTH WORKERS
As long-time youth workers, it is easy for us to get stuck in a rut. This course will help inspire you to make effective changes to your weekly program that will keep students coming back for more.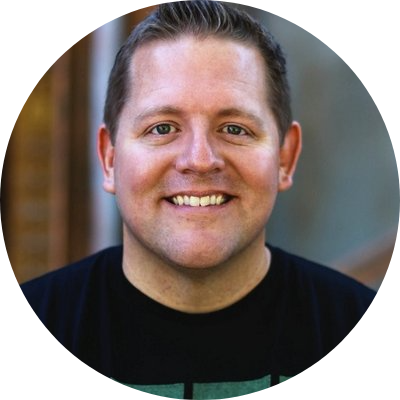 JOSH GRIFFIN
Josh is one of the leading voices in youth ministry with over 20 years in the trenches. He's the co-founder of Download Youth Ministry and serves as the Junior High Pastor at Mariners Church in Irvine, CA.

Josh has a passion for creating engaging programs that communicate the Gospel to students in creative ways... his love language is youth group games!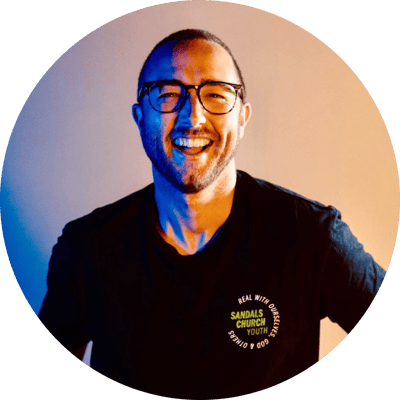 JUSTIN KNOWLES
Justin Knowles is the Director of Kids & Youth at Sandals Church in Riverside, CA.
He oversees programs for the kids and youth ministry teams across all 13 Sandals Church campuses. He hosts Youth Ministry Hacks Podcast with Matthew Ferrer, loves to write about his ministry journey on the DYM Blog, and frequently teaches at camps, retreats, and leadership training events.